Mark Gold MD, FACS

Board Certified Plastic Surgeon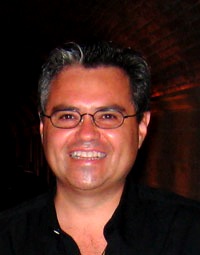 Mark E. Gold, MD, FACS started his
Plastic & Reconstructive Surgery
practice upon completing over ten years of medical and surgical training. He earned his Biology degree from the University of California, San Diego, and went on to receive his Doctor of Medicine degree from the
University of California, Irvine.

His three years of general surgery residency training were completed at the
University of California, Irvine Medical Center
. He then went on to receive his
Plastic Surgery specialty training at the prestigious
Dartmouth Hitchcock Medical Center.
Dr. Gold has also attended microsurgery fellowships at the
University of California, Irvine
and at
Eastern Virginia School of Medicine
.

Dr. Gold's desire to become a skilled surgeon was sparked at a young age. He is truly committed to contributing to society. In the past, he has been noted for his participation in the Interplast Travels to Peru, a voluntary medical trip to help the needy. He also spends many hours providing crucial plastic surgery care to the needy of Southern California. He helps teach and mentor UCSD medical students as a
volunteer clinical faculty in the division of Plastic Surgery at UCSD
.

Dr. Gold performs all types of plastic surgery including
facial, nasal and eyelid surgery
;
breast enhancement
,
reduction
and
augmentation; liposuction
and body contouring. He has received Board Certification by the
American Board of Plastic Surgery
, is a member of the
American Society of Plastic and Reconstructive Surgeons
and is a fellow of the
American College of Surgeons
. He has published numerous medical articles and presented at various medical gatherings throughout the country.



Dr. Gold is Past Chief of the Department of Surgery
and
Past Chair of the Division of Plastic Surgery
at
Palomar Medical Center
. Dr. Gold has also served as
President of the San Diego County Plastic Surgery Society
.

A native of Southern California, Dr. Gold currently resides in San Diego's North County with his wife and three daughters.

Curriculum Vitae
Call Karen For a Free Consultation (858) 451-3060