Financing Options
Most cosmetic surgery procedures are not generally covered by medical or other types of insurance. We make every effort to offer you a variety of payment choices. We take the following credit cards:





We also offer other financing options for cosmetic surgical procedures.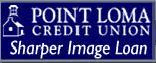 click here to get more info
.


Eye and cosmetic surgeries are usually not covered by insurance and most physicians require payment prior to surgery. Even if they accept credit cards, why pay those high interest rates when you can now get a SHARPER IMAGE Loan from Point Loma for
as low as 11.49%
Annual Percentage Rate.



CareCredit, the leader in patient/client financing, has helped more than 3 million patients/clients get the cosmetic surgical procedures they needed and wanted. CareCredit offers several different plans, with low monthly payment to fit comfortably into almost every budget.


For more information, please call our Office at 858-451-3060